watering

Your new desert babes thrive in dry soil, so careful not to overwater them

​Typically you should water them once every 14-20 days

Make sure the soil is completely dry between waterings

Water at the base of the plant as opposed to the leaves

Using a spray bottle or eye dropper is recommended, to avoid disturbing the terrarium design and overwatering

sunlight

Your plant is desert-bred and loves the sun, so find a spot that receives indirect light

If placing outdoors, place in indirect light and under a porch cover to protect from scorching and heavy rain

​6 hours of sunlight a day is recommended to keep your plant healthy
growth

When at desired height, trim the top and your plants will grow outward

​Plant the trimmings in soil and grow your own!

fallen leaves

​Remove fallen leaves from terrarium with a tweezer

​Place healthy leaves separately atop soil and watch them propagate!
Powered by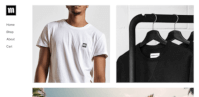 Create your own unique website with customizable templates.